Non-fungible tokens (NFTs) have garnered attention since the beginning of the year. With record sales posted ever so frequently, crypto investors and art enthusiasts now want to buy NFT tokens. Getting your hands on promising NFT tokens can be hard to do given the growing number of digital collectibles projects on the market.
This article provides the recent price movements to guide investors looking to buy NFT tokens in July.
1. DeFi Coins (DEFC)

DeFi Coins (DEFC) is new to the crypto scene but it is already generating a lot of buzz. DeFi Coins' mission is to educate investors on the benefits inherent in the booming DeFi space and the NFT sub-sector.
DeFi Coins is a community-driven initiative for trading cryptocurrencies. This is done through its DEFC native token which enables users to perform a couple of functions on the DeFi Coins platform.
Much like most utility tokens, users can pay for transaction fees, get rewards, and participate in the governance of the DeFi Coins platform through the DEFC token. Users are also rewarded 5% on all transactions with DEFC and they can also provide liquidity with the ERC-20 token.
Even though DEFC launched on June 30, the token has seen remarkable growth. DEFC has surged over 15% from its open day trade of $0.25 to $0.315 at the moment of writing. DEFC has more growth potential following the recent adjustment of the crypto market towards a bullish run.
You can buy DEFC on the popular centralized exchange VinDAX. You can also purchase OTC (Over the Counter) by simply emailing support@deficoins.io to get the market price.
2. Theta (THETA)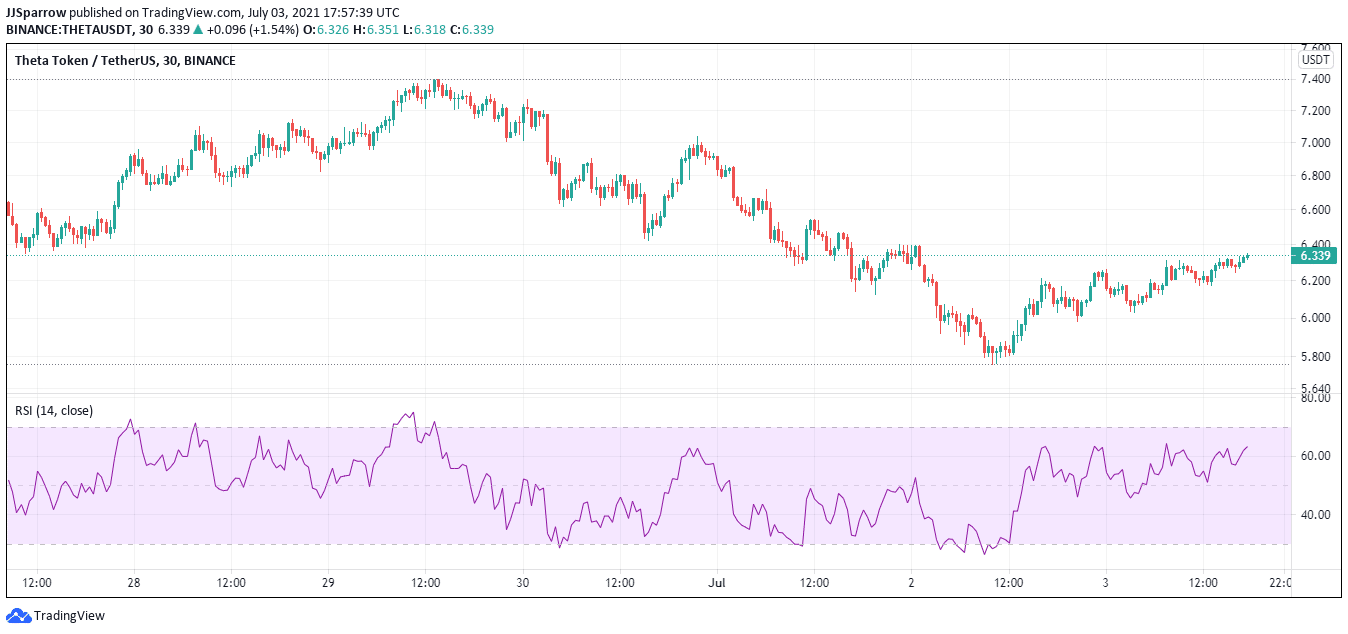 One other project you can look to buy NFT tokens is video streaming blockchain platform Theta network. Theta is a revolutionary crypto protocol that aims to change how we interact and enjoy streaming videos on the internet.
Backed by two tokens – THETA and TFUEL, Theta network makes it possible for content creators to provide better streaming experience while also making good returns from their services. Users are also rewarded with TFUEL for viewing videos.
Theta has big-time backers like the co-founder of YouTube Steve Chen and Twitch co-founder Justin Kan. That's not all, Samsung and Google are well-known enterprise validator nodes for the Theta network.
The THETA token and its TFUEL have also slumped with the wider market and with video streaming becoming the staple of internet users nowadays, Theta may soon become the YouTube of the decentralized era.
The Theta network just launched an upgrade called 'mainnet v 3.0' which will support decentralized storage for NFTs. An NFT boom in the Theta network will likely draw more investors in and boost the THETA and TFUEL tokens that way.
3. Chiliz (CHZ)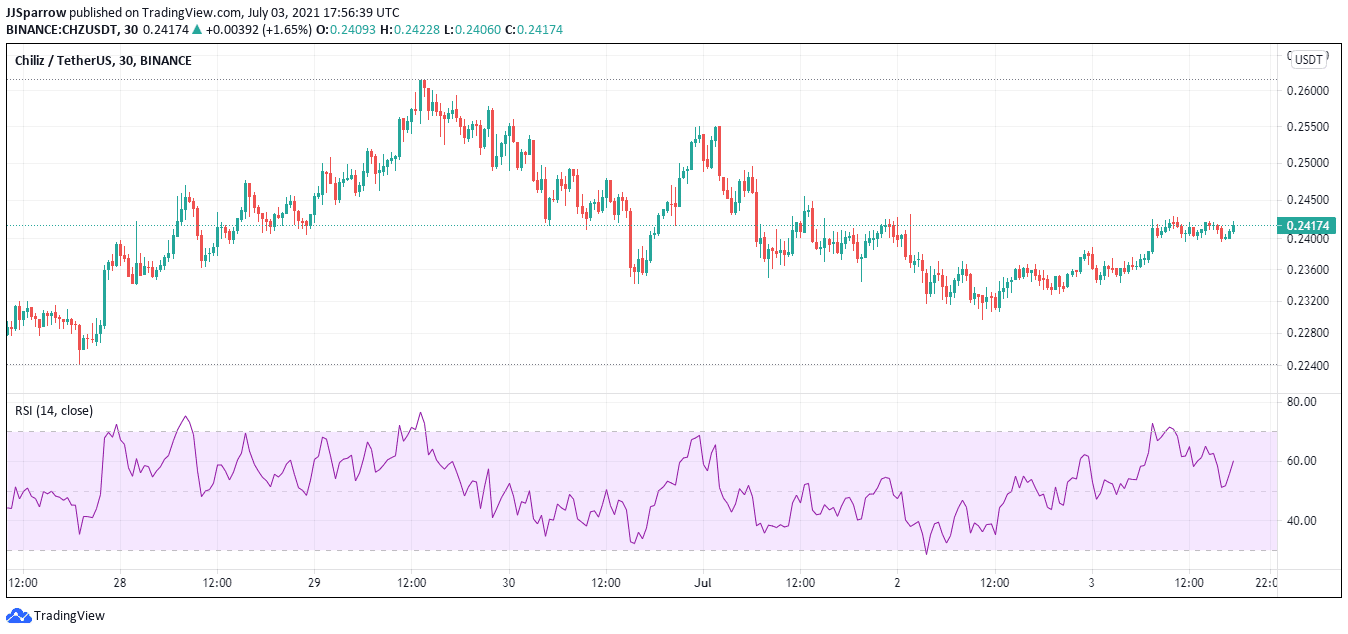 The use cases for blockchain technology are growing by the day and crypto protocol Chiliz blockchain has integrated blockchain into sports. With its Fan Tokens, Chiliz blockchain has made it easy for sports fans to be there for their teams even as the pandemic has made social gatherings impossible.
With its Socios.com Fans Engagement app, sports fans get to participate, influence, and vote in the club–focused surveys and polls. Fan Token holders also get exclusive rewards from their teams and enjoy incredible experiences. They also get gamification, social interaction, and leaderboard feature making it one of the most promising NFT tokens in the space.
Chiliz has secured partnerships with top European teams in the Premier League, Serie A, and La Liga. It hasn't stopped there and also has partnerships in the esports arena as well as the Ultimate Fighting Championship (UFC).
The Malta-based blockchain platform is powered by its CHZ native token. Just like most crypto protocols, the CHZ has underperformed from a record $0.69 to $0.24 at the moment of writing.
However, Chiliz has two things going for it; more sporting teams are keying into the idea of tokenizing club valuables and connecting with their fans. Another is that…


Read More:5 Best NFT Tokens To Buy For July 2021 – How To Buy NFT Tokens