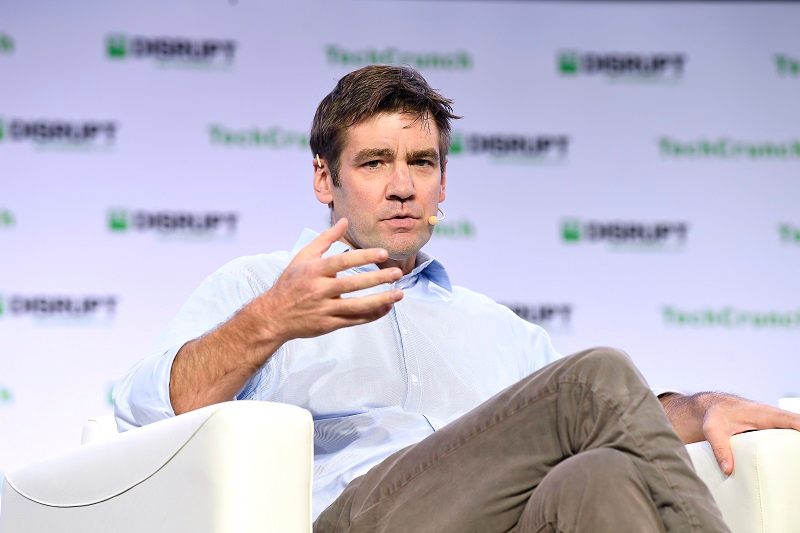 A flood of investors into cryptocurrency is pushing up the table stakes for venture capitalists. The latest evidence: Andreessen Horowitz has raised a $2.2 billion crypto fund, the largest vehicle of its kind, escalating the venture industry's bid to back blockchain-focused startups.
The new fund follows the IPO of crypto exchange Coinbase, which provided an invaluable proof point for the firm's focus on blockchain investments. It also reflects how the growing competition for cryptocurrency and blockchain startups has inflated prices for stakes in promising startups.
 
The average round size of VC deals in the sector has ballooned to $15.8 million this year, up from just $5.7 million in 2019, according to PitchBook data. 
Andreessen Horowitz's new fund will allow the firm to continue its strategy as deal sizes grow. In a sign of the times, Chainalysis closed a $100 million round led by Coatue at a $4.2 billion valuation this week, nearly double the $2.25 billion price that the crypto compliance software maker fetched in March, according to PitchBook data.
The crypto fund also gives Andreessen Horowitz the flexibility to do more late-stage rounds. The firm previously targeted just $1 billion for the fund, the Financial Times reported in April.
Crypto Fund III is gigantic even by a16z standards. The firm's $3.2 billion late-stage vehicle, which closed last year in conjunction with a $1.3 billion early-stage fund, is the only one to exceed Crypto Fund III in size. Andreessen Horowitz's other crypto funds include a $515 million vehicle closed last year and a $350 million fund from 2018.
A16z's crypto investments exemplify the venture industry's so-called power law, which holds that a small number of investments provide the bulk of returns. Chris Dixon, who has led many of Andreessen Horowitz's crypto investments including Coinbase and Dapper Labs, has called this phenomenon the "Babe Ruth effect."
"The best VCs funds truly do exemplify the Babe Ruth effect: they swing hard, and either hit big or miss big," Dixon wrote in a 2015 blog post. "You can't have grand slams without a lot of strikeouts."
Coinbase remains a prime case showing that regularly swinging for the fences can, on occasion, yield a grand slam. Andreessen Horowitz's pre-IPO stake in the company would be worth around $6.7 billion at Coinbase's latest stock price. 
But Coinbase is also a cautionary tale of crypto's volatility. The company's stock has slid about 33% since its first day of trading alongside a selloff of bitcoin and other digital coins in recent months.
Large crypto exits have otherwise been few and far between. Canaan, the maker of crypto mining chips, went public at a $1.3 billion exit value in 2019, according to PitchBook data, providing the only other example of a billion-dollar exit for a pure play crypto company.
While a16z has few other large crypto exits, some of its portfolio companies have started to show the potential to deliver considerable returns. 
Ripple Labs, which uses blockchain technology to send cross-border payments, was first backed by a16z in a 2013 seed round and most recently valued at $10 billion last year, according to PitchBook data. And Dapper Labs, which has been a leader in the burgeoning field of non-fungible tokens, was valued at a reported $2.6 billion in a round led by Coatue earlier this year.
Crypto companies have drawn more scrutiny from politicians and the public as they've matured, and Andreessen Horowitz has responded by building a bench of policy experts with US government bona fides. 
Former federal prosecutor Katie Haun, who investigated the Mt. Gox cryptocurrency hack, leads the new fund alongside Dixon. The firm hired former SEC director Bill Hinman, who shaped the department's early crypto policies. Tomicah Tillemann, a former…


Read More:Andreessen Horowitz launches crypto arms race as check sizes swell | PitchBook