"This is not a moment. This is a movement," said Miami Mayor Francis Suarez in his Friday opening remarks at the Bitcoin 2021 conference.
The conference took place in the city's Wynwood neighborhood — a cultural mecca north of downtown, where the stucco, cement and brick walls are painted with colorful graffiti art. 
Conference organizers estimated 50,000 attendees would come and go for the two-day conference (or three-day conference, for those who had an all-access "Whale pass" and started things off on Thursday), where speakers, investors and scholars came together to talk about Bitcoin's rapid growth and potentially promising future.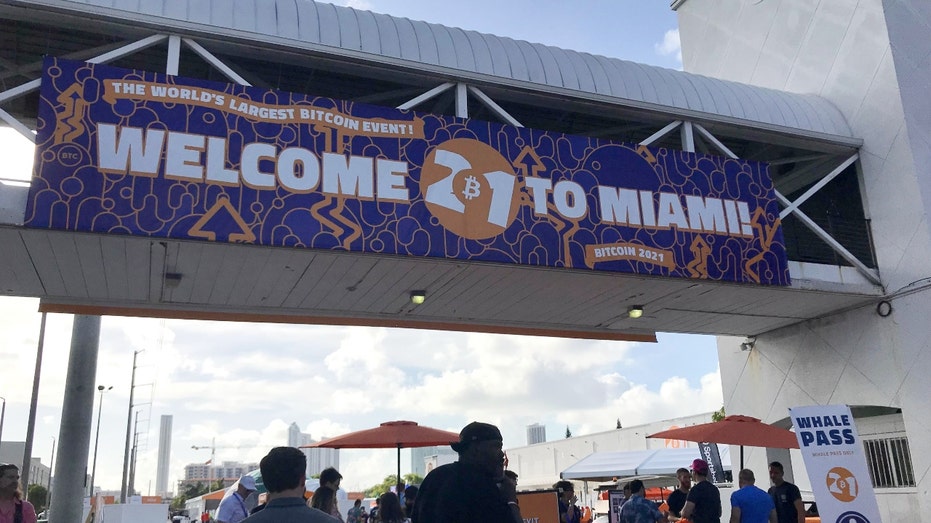 "Sorry, not so sorry, Los Angeles," Suarez said during his 9 a.m. speech. The conference was originally scheduled to run from April 30 to May 1 in Los Angeles but was changed to Miami amid concerns over California's stricter COVID-19 policies. Suarez has dubbed Miami the crypto capital of the U.S., as well as "the capital of capital."
Abolish the Federal Reserve?
Despite long food lines — and a very long restroom line, for men in particular — most attendees appeared to be having fun speaking and networking with like-minded individuals about everything from crypto to politics. To abolish the Fed or not to abolish the Fed was a popular topic of conversation. 
"Liberty" and "freedom" were two other oft-repeated points of conversation at the conference.
SHOULD YOU BUY THE CRYPTO DIP? 3 THINGS TO KNOW
"If you're a friend of mine, you're a friend of liberty," former Texas Republican Rep. Ron Paul said in his Friday speech, adding that the U.S. currently has "a shortage of liberty," but the people at the conference were "very much in tune about the principles of liberty." 
That's because Bitcoin, like other cryptocurrencies, is decentralized, meaning investors deal directly with each other rather than through a central bank.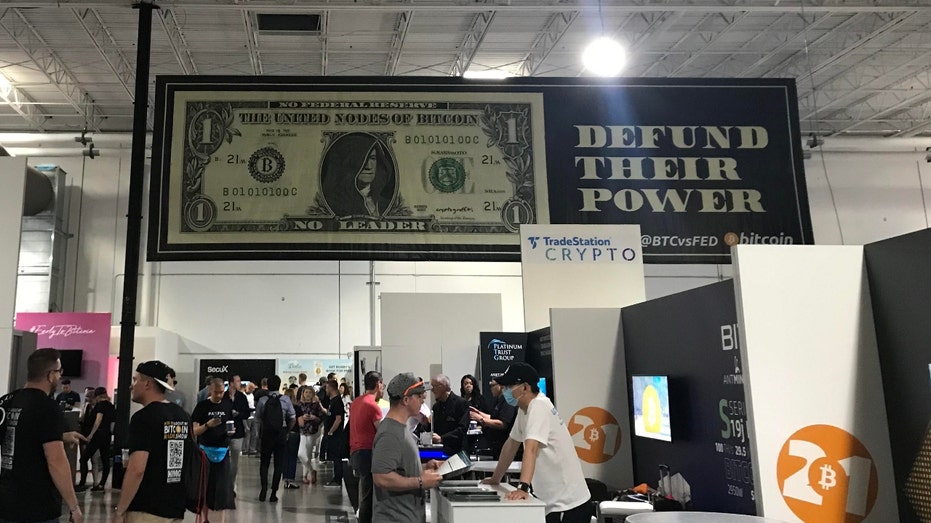 "Everybody wants monetary freedom, I would hope," Paul said. "But…I want to clarify that title because some people want free money, and that's different. And there's a lot of free money circulating out there these days, and it's all fake, and it's all political corruption that goes in. … It makes the country poorer no matter how many people get richer in the meantime."
"If you know anything about me — and I've been in politics for a couple of years — I have a solution," Paul continued. "…We don't need the Federal Reserve. It's built with corruption. So what we need to do is repeal or get rid of the Federal Reserve." 
Calls for Congress to 'catch up'
Various speakers throughout the weekend agreed with or contested Paul's comments, which were met with large applause, but it was a popular one nonetheless. Fellow Republican politicians including Wyoming Sen. Cynthia Lummis and Ohio Rep. Warren Davidson also discussed the importance of Bitcoin in terms of American liberty and free markets.
GOOGLE TO ACCEPT CRYPTOCURRENCY EXCHANGE, WALLET ADVERTISEMENTS IN AUGUST
Lummis, who served as Wyoming state treasurer for eight years, expressed concerns with China's plans to create a digital Yuan by the 2022 Winter Olympics and urged U.S. politicians to "catch up."
"We have to teach our colleagues about digital currency — what its advantages are, why it will keep the U.S. dollar the world reserve currency — and why it's important that we have Bitcoin underpinning the U.S. dollar as a store of value, just like gold used to be," she said. "…I'm hopeful that Congress will respond in a way that keeps us competitive around the globe and keep us the currency that you want to hold if you're in Venezuela…or China."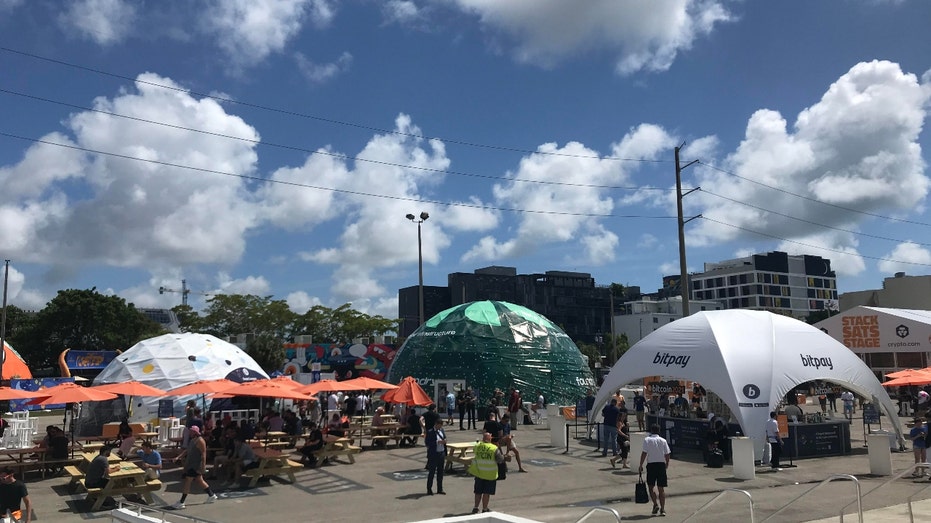 Lummis added that the beauty of Bitcoin is that anyone with a "cellphone" can be…


Read More:Bitcoin Miami 2021: Square's Jack Dorsey, Elon Musk-bashing and an emphasis on