Cryptocurrencies like Bitcoin grew exponentially last year, eclipsing the $20k mark it set during the 2017 crypto bull run.
Even though it has lost over 50% of its value during the May crypto market crash, BTC is still a pricey digital asset. If you're looking for a cheap coin with potential for growth, you should check out the smartphone-focused crypto-asset CELO coin price.
Mobile-First Crypto Token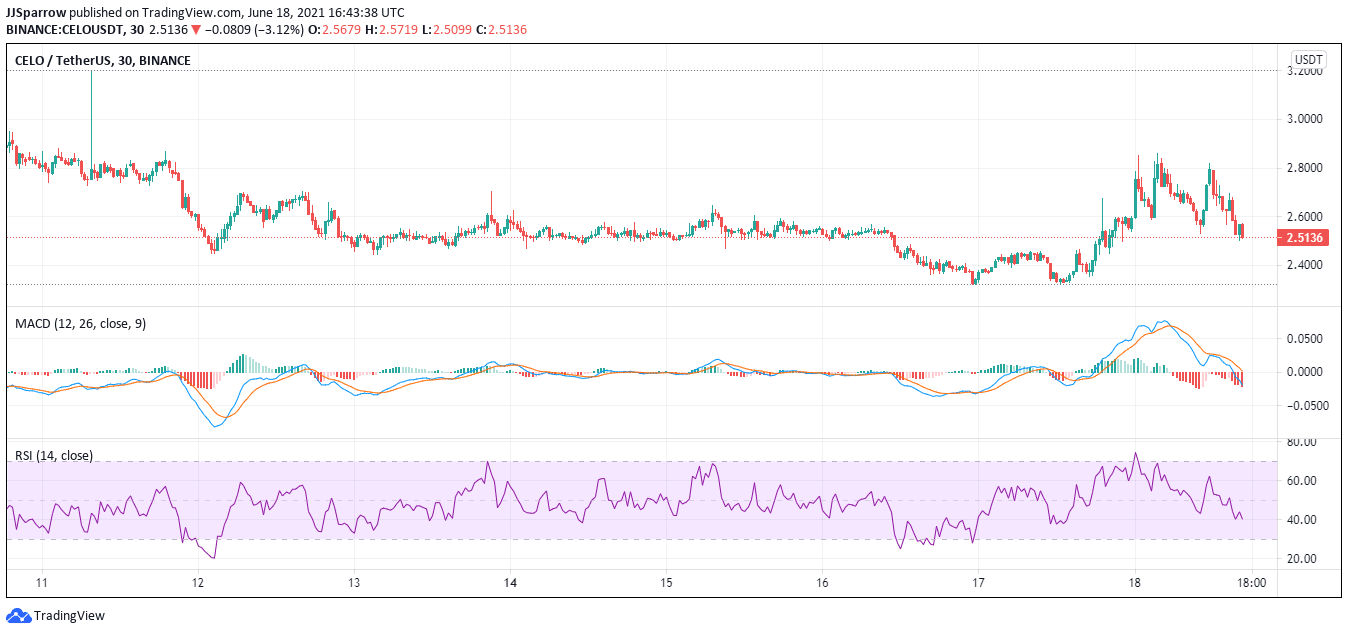 The crypto industry is still a mysterious place for most people, which is understandable given the complex nature of the underlying technology. However, a particular cryptocurrency platform Celo wants to ensure cryptocurrencies are available for everyone by simplifying the payment process.
Instead of going the traditional route of using long, complex strings of letters and numbers for blockchain addresses, Celo allows users to send and receive payments with just their phone number.
The Celo development team took this approach because mobile phones have received wider adoption and are easy to use. Though most of the world is not fully connected due to poor internet infrastructure, individuals residing in those areas have access to the internet.
67% of all retail investor accounts lose money when trading CFDs with this provider.
Celo is aiming to tap into 6 billion smartphones and engender wider adoption of cryptocurrencies.
Using a proof-of-stake (PoS) consensus algorithm, Celo is lightweight, allowing anyone to use virtual currencies without having to worry about forgetting their wallet address. For example, users can send Celo Dollars (USD), the platform's stablecoin, with WhatsApp. They still need to download the Celo wallet to send and receive funds.
Additionally, users can use multiple phone numbers with their Celo address if they lose their number.
Even though it looks easy on the outside, Celo is just as sophisticated as any other blockchain protocol. It uses the best in-practice blockchain development tools in running its protocol.
Sporting the known Byzantine Fault Tolerant Consensus Algorithm, Celo uses a set of defined validator nodes to ensure the network achieves consensus.
It also sports a decentralized algorithm it calls EigenTrust to measure the reputation of users, just like the traditional credit score for financial standing.
Celo Coin Price Down 12%
Celo coin price has experienced wild price swings in the last few weeks like the wider crypto market. Before the crypto market crash, the Celo coin price was at $6.05 on May 17th but soon slumped more than 50%, to $2 a few days later.
Celo coin price action has been generally unstable, rallying to $3 and losing its feet after that trading $2 on an average. But it seems CELO is struggling to rebound despite its trading volume surging 245.41% on the daily chart.
Climbing to a 24hr all-time high (ATH) of $2.85, the Celo coin price self-corrected, before dipping below $2.5, at press time.
On the trading chart, Celo coin price technicals are mixed with the digital token trading below the 20-day moving average (MA) support at $2.9. Its relative strength index (RSI) stands at 39.16, showing a healthy investor benchmark. Its moving average convergence and divergence (MACD) point to a bear market at 0.38, while its directional movement index (DMI) puts it at 14.64.
However, there is no trend line for the 200-day MA to determine its prospect.
With the rising adoption of cryptocurrencies, Celo coin price is expected to rise in the long term.
Looking to Buy Celo Coin now? Invest at eToro!
67% of all retail investor accounts lose money when trading CFDs with this provider.


Read More:Celo Coin Price Down 12% – Is Now A Good Time To Buy CELO? | Economy Watch