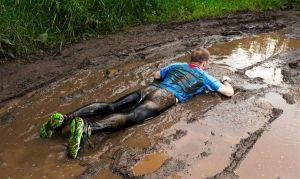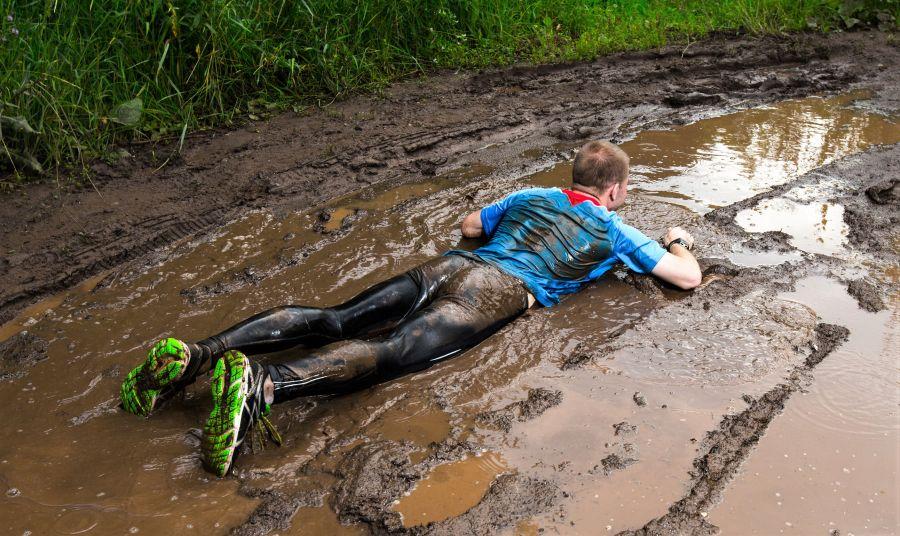 March was mega green, April was really green, and May was…well, let's take a look.
The month was certainly marked by the dramatic selloff, followed by the expected consolidation. Bitcoin (BTC) was trading between USD 31,000 and USD 40,000 in the second half of the month, while ethereum (ETH) bounced back over USD 2,000 after the brief dip below this level, and continued trading between some USD 2,200 and USD 2,600.
After ETH had been outperforming BTC consistently over the month of April, it also had a much better month percentage-wise than bitcoin in May as well – even though both have dropped over the past 30 days, BTC is standing on the higher drop side, so to say, while ETH stands on the lower one.
Both also saw significant drops from their all-time highs: BTC fell 43% from USD 64,804 reached on April 14, and ETH 39% from USD 4,356 hit on May 12 (per CoinGecko).
Co-Founder & CEO of Digital Asset Capital Management, Richard Galvin, noted that May was the second-worst month on record for bitcoin, while per Messari's Mira Christanto, it was the worst month so far. She added that "other than excess leverage (has since been normalized), everything still points to a bull market."
Analysts and commenters at large pointed to a wide range of possible causes behind the selloff. This includes overheating market, large liquidations of leveraged positions, Elon Musk's tweets about bitcoin and Musk-run car giant Tesla stopping the just recently enabled payments in this currency, environmental concerns that permeated much of the Bitcoin conversation, as well as the tighter regulation on crypto mining and trading in China. On top of that, there are some signals of possible tighter regulations in the US as well.
The combination of these had led quite a few new investors to panic and enter the sell mode.
Meanwhile, as Ethereum pushes toward EIP-1559, one of Bitcoin's biggest upgrades, Taproot, now appears to be in sight with a possible success of the Speedy Trial activation method.
But let's take a closer look at the top coins' performance over the past 30 days.
Top 10 Coins in May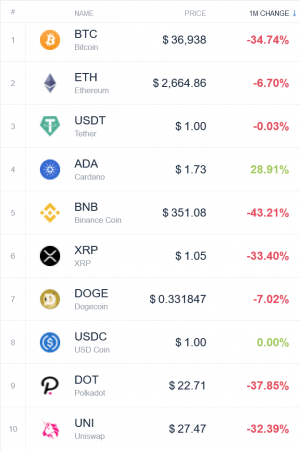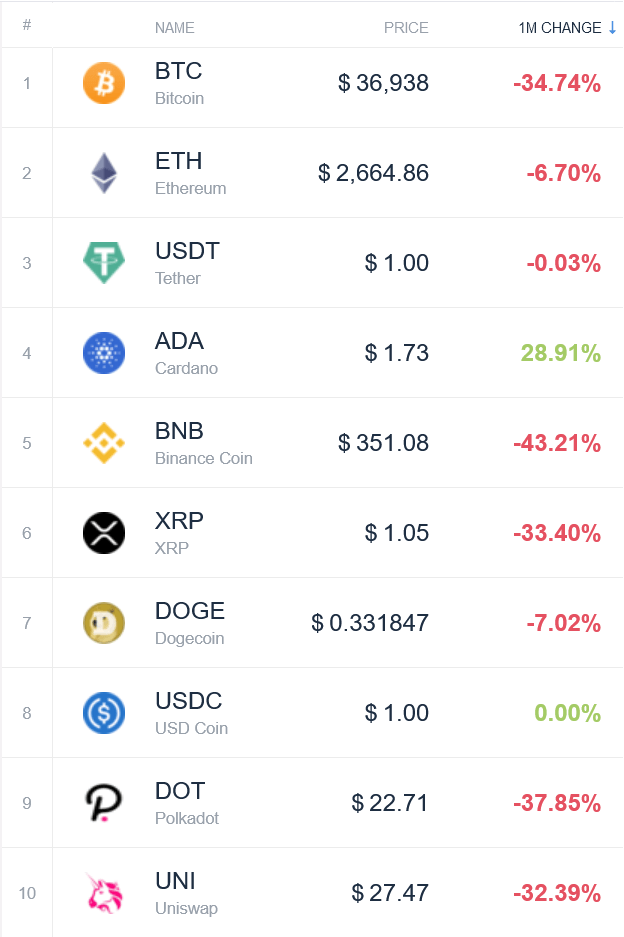 The top 10 coins by market capitalization, it's safe to say, did not have a good month. With one exception.
As prices were dropping left and right, cardano (ADA) appreciated 29%. As for the latest developments, IOHK announced a ERC-20 converter, which they said will allow Ethereum tokens to run on our proof-of-stake blockchain, adding that it will come to the testnet in June. Once the Alonzo hard fork and Plutus smart contracts are deployed, users can migrate ERC20 tokens to Cardano.
Additionally, Cardano development firm IOHK is developing a suite of Marlowe products to "democratize finance and enable easy access to financial agreements," they said.
Meanwhile, the rest of the top 10 coins dropped between 6% and 44%. The red leader here is binance coin (BNB), whose price dropped 44% during the month of May.
The relatively close second place is taken by polkadot (DOT)'s 38%, followed by bitcoin's 35%.
Between 30% and this bitcoin's percentage are also XRP and uniswap (UNI).
The least to drop are dogecoin (DOGE) with nearly 8% and ethereum with almost 7%.
Top winners in May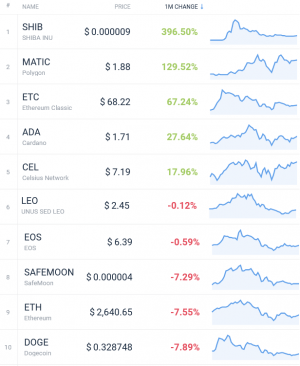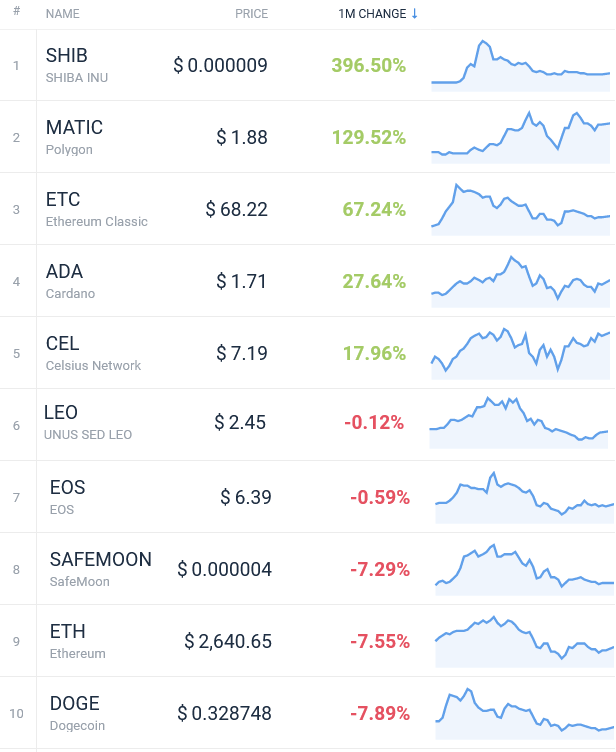 Having such a selloff as May had, it's not surprising then that we'd have very few coins that got out of the month green. Nonetheless, we have some – just five of them out of the top 50 by market capitalization.
The winner is shiba inu (SHIB), which appreciated 397% over the past month. SHIB found itself in the centre of attention last month, calling itself the DOGE killer, with quite a few commenters alleging it to be a scam. However, the team had put 50% of SHIB's total supply into the wallet of Ethereum co-founder Vitalik Buterin, who then burned nearly all of the SHIB tokens in his possession and donated the rest. The month of May brought quite a few listings on the…


Read More:Coin Race: Top Winners/Losers of May; BTC, ETH in Red, Cardano Led Top 10