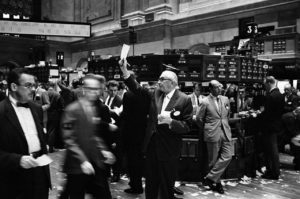 Cryptocurrency adoption has grown considerably during the past year, however, many people still may not yet fully understand how diverse this space really is as an "asset class," according to a new report from Chainalysis.
The team at Chainalysis, a leading blockchain analysis firm, notes that every major digital currency has its own unique value proposition or use-cases that are driving its growth.
By using blockchain or distributed ledger technology (DLT) analysis to keep track of transaction patterns and analyze the key characteristics of the largest wallets holding various virtual currencies, Chainalysis is able to learn more about how these different use-cases serve to complement each other to offer a "dynamic" crypto ecosystem.
By looking across all cryptos during Q1 2021, the following have the highest transaction volumes (as shared in a report from Chainalysis):
Stablecoins: $869 billion
Ethereum: $840 billion
Wrapped Ethereum (wETH): $635 billion (Note: wETH is an ERC-20 token of equivalent value to Ethereum commonly used on DeFi platforms.)
Bitcoin: $623 billion
Together, these four major categories currently make up most of the digital currency transaction volume.
The data indicates that Bitcoin is mainly held as a "long-term investment," Chainalysis reveals while noting that it has taken a detailed look into the types of wallets holding BTC compared to crypto wallets holding other types of assets.
The blockchain analysis firm was able to separate digital asset wallets into the following categories:
Investors, which they define as "self-hosted wallets that have held 75% or more of all cryptocurrency value they've ever received"
Traders, which they define as "self-hosted wallets that have held less than 75% of all cryptocurrency value ever received"
Services, which are "simply wallets hosted by services such as exchanges"
As noted in the report:
"73% of Bitcoin is held by investors, versus just 58% for Ethereum and 43% for the popular stablecoin USDT_ETH, which is an ERC-20 token version of Tether. Meanwhile, just 7% of all Bitcoin is held by traders, who tend to seek shorter-term gains by trading between a wider variety of assets, versus 18% for Ethereum and 14% for USDT_ETH."
The report also mentioned that Bitcoin's use-case as a long-term investment becomes "even clearer when we dig more into average "age" of each coin, meaning the amount of time it's been in its current wallet." According to Chainalysis' findings, the data is quite "striking."
The firm reveals that the average Bitcoin held in a self-hosted wallet was "acquired roughly 150 weeks ago, versus 75 weeks for Ethereum and six to seven weeks for popular stablecoins Tether and USDC." In other words, cryptocurrency users hold Bitcoin "for roughly twice as long as they do Ethereum and more than 20x longer than they do stablecoins."
Chainalysis also asks "who exactly are these long-term Bitcoin investors?" The blockchain firm notes that they characterize institutional transfers as transfers "above $1 million USD, professional transfers as transfers between $10,000 and $1 million, large retail transfers as transfers between $1,000 and $10,000, and small retail transfers as transfers below $1,000."
The data reveals that institutional investors likely accounted for 69% of "all Bitcoin transaction volume during the time period studied, based on the sizes of the individual transactions." When taken together, the data largely "fits the narrative we've heard over the last year: Investors, especially those from mainstream financial institutions, have embraced Bitcoin as a long-term investment, with many positioning the asset as a hedge against inflation and other worrisome economic trends," the report revealed. It also pointed out that this is why they are seeing such a high percentage of Bitcoin being held "for long periods of time compared to other cryptocurrencies, and…


Read More:Digital Assets Report: Stablecoins Most Frequently Traded, Bitcoin Serving as