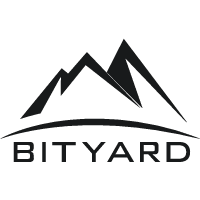 As the number of people interested in cryptocurrency grows, so does the demand for a platform where they can buy and keep cryptocurrencies. The demand for cryptocurrency exchanges is not only high among newbies to the crypto space, but also among experienced traders who may be looking for a better platform to trade cryptocurrencies. That is where Bityard comes in.
This is an introductory article to one of the fastest-growing cryptocurrency platforms in the world. It is an overview of Bityard, the Singaporean cryptocurrency contracts exchange that aims to simplify complex contracts.
Bityard provides its services to more than 100,000 customers spread across more than 150 countries. It is regulated and licensed by Singapore's ACRA, USA's MSB from Financial Crimes Enforcement Network which belongs to the United States Department of the Treasury, AUSTRACE from Australia, and Estonia's MTR.
Supported trading pairs
Over the recent past, Bityard has experienced tremendous amounts of growth. It began with only a limited number of crypto trading pairs but has continued to grow that number with time. At the moment, you can trade the following crypto pairs on Bityard: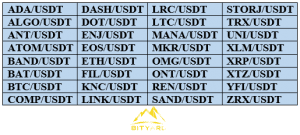 Derivatives
Bityard also supports the trading of derivatives. The following derivatives are available for trade on Bityard.

The introduction of decentralized finance (Defi) protocols in the crypto space have unlocked a world of possibilities never seen before in the world of finance, and cryptocurrencies in particular. Through Defi, users can gain passive income while contributing to market liquidity. As Defi is a relatively novel concept, DeFi tokens are the fastest growing crypto assets. Investment in DeFi tokens is one of the most profitable investments in the market.
The good news about Bityard is that it allows you to be part of the lucrative DeFi tokens. You can trade these DeFi pairs on Bityard: AAVE/USDT, ALPHA/USDT, BAND/USDT, COMP/USDT, CRV/USDT, KNC/USDT, LINK/USDT, LRC/USDT, MKR/USDT, REN/USDT, SNX/USDT, SUSHI/USDT, UMA/USDT, UNI/USDT, WNXM/USDT, YFI/USDT.
Tota value locked in DeFi is close to 30 Billion USD, and still growing exponentially. You can have your share of this growth by trading DeFi on Bityard.
The signup process on Bityard takes less than 30 seconds. All that is needed is an email or phone where the confirmation code will be received. Opening an account can be done on the website or Android/iOS app. One signs up by entering their email address or phone number and password. A confirmation will be sent with a code. When the code is entered, an account is opened. However, for enhanced security features, more bonus rewards, and unlimited functionality, KYC is needed.
As a welcome treat, Bityard offers up to 258 USDT in free rewards for completing the registration process, depositing funds, and completing milestones in terms of the trading volume. There are also daily rewards to be unlocked through the daily mining feature on the Bityard platform. The funds rewarded from daily mining cannot be withdrawn, they can only be used to pay for trading fees.
Depositing funds into your Bityard account can be done using crypto. Crypto deposits can be done with USDT, BTC, ETH, XRP, TRX, and EOS. If you are in Vietnam, Indonesia, or mainland China, you can deposit funds using fiat. According to Bityard, this service will be available in more countries soon.
The Bityard platform is very user-friendly, with a simple interface that has few drop-down menus. Basically, most things are easy to locate on the screen.
With contracts on Bityard, there are no order books. This means that liquidity will be matched by Bityard. This ensures that there are no slippages on…


Read More:Excellent exchange in 2021 | Make cryptocurrency trading easier | TechBullion