"How to buy Shiba Inu coin" is a trending question as crypto investors scramble to buy the new "Dogecoin killer." Shiba's social media hype skyrocketed after Binance, the world's largest cryptocurrency exchange, legitimized Shiba Inu on May 10 by adding it to its list of supported coins.
The day before Binance listed $SHIB, it was trading at around $0.000014. On May 10, SHIB skyrocketed to an all-time high of $0.000037. That's a 164% increase! If you were brave enough to invest $1,050 (75 million tokens worth) in SHIB on May 9, you would have made $1,725 in profit the next day. 
As of this writing, SHIB's price is dropping due to several factors, including Ethereum founder Vitalik Buterin's sell off and Elon Musk's anti-Bitcoin tweet, but some investors see this as an opportunity to purchase Shiba Inu coin at a cheap price point.
For this "how to buy Shiba Inu" tutorial, I'll show you how to buy Shiba Inu on different platforms. Before I explain how to purchase this meme token, it's important to dive into what SHIB is all about.
What is Shiba Inu coin? 
Shiba Inu coin is an ERC-20 token, a fancy way of saying that it runs on the Ethereum blockchain and utilizes the network's smart-contract technology.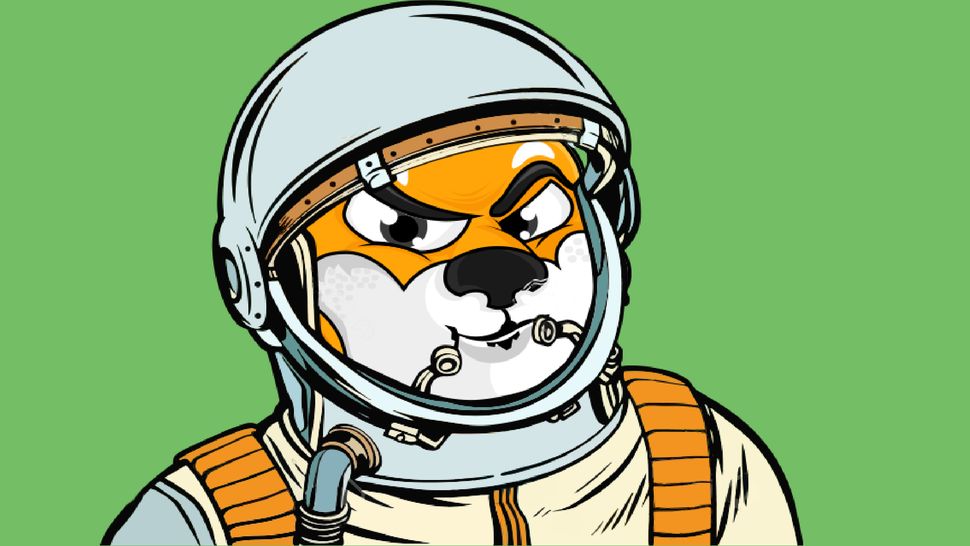 After perusing through Shiba Inu coin's 22-page white paper (the pun-loving author calls it a "woofpaper"), the meme token's main mission is to preserve one of the main tenets of cryptocurrency: decentralization. Decentralization prevents authoritative institutions (e.g. banks and governmental bodies) from monopolizing control.
"We believe through the power of collective decentralization, we can build something stronger than a centralized team could create," SHIB's founder Ryoshi (psuedonym) said. "A community-run token is nothing without the united individuals who give it purpose."
The woofpaper also delves into why SHIB runs on Ethereum, explaining that it is a secure, well-established blockchain that lets SHIB remain independent of moderating forces.
Interestingly, the woofpaper revealed that 50% of SHIB's token supply was sent to Vitalik Buterin's wallet (Buterin is Ethereum's founder). You're probably wondering, "Why the hell would they do that?" The motive behind gifting Buterin Shiba tokens was not mentioned in the woofpaper, but according to Celebrity Net Worth, it was likely a publicity stunt. Benzinga, however, believes Shiba's team gifted Buterin the coins to make SHIB more scarce. Both theories could be true. 
The problem with Buterin's large SHIB ownership is that if he decides to sell his tokens, SHIB's price will experience a severe plummet — and that's exactly what happened. On May 12, Buterin announced that he sold $1 billion worth of SHIB tokens for charity. Although Buterin's shocking act was for a good cause, it unnerved SHIB token holders.
The founder believes SHIB is the new "Dogecoin killer, but for now, Buterin's move caused the meme token to take two steps back from DOGE.
Where to buy Shiba Inu coin
There are several platforms where you can buy Shiba, including Binance, Crypto.com, KuCoin and Uniswap. I'd caution investors against using the Crypto.com app as many users report issues with it. 
You can also buy SHIB on Uniswap (via Trust Wallet), which requires you to exchange Ethereum for SHIB.
How to buy Shiba Inu coin (Trust Wallet)
One way to buy Shiba Inu coin is to purchase ETH and convert it into SHIB. For this tutorial, you'll need to have a Coinbase account as well as the TrustWallet app to access Uniswap (a decentralized cryptocurrency exchange).
Keep in mind that using Uniswap requires you to pay an Ethereum network fee to buy SHIB). If the fee is too high, try waiting an hour or two for the price to drop. You can also check out the following sections for tips on how to circumvent sky-high ETH fees. Without further ado, let's dive into how to buy Shiba.
1.  Sign into your Coinbase account and…


Read More:How to buy Shiba Inu coin — the easiest way to buy the "Dogecoin killer"