He Yifan, founder and CEO of Red Date Technology, says that from the first moment he began to understand blockchain technology, he knew it was going to be a game-changer.
"I remember using the internet for the first time in 1996 when I visited the US. I had a feeling that it was going to change the world. When I started to research and understand blockchain technology in 2018 in China, I had the same feeling as in 1996," He told KrASIA.
He decided to pivot his company, Red Date, to develop blockchain technology in 2019. Originally founded in 2014 in Hong Kong, Red Date first focused on smart city applications. For example, it developed a digital citizen card for the Zhangjiakou provincial government in Hebei Province, allowing the city's 4.5 million to pay utility bills, keep track of transaction records, access government services, and check information about stores.
"Before July 2018, nobody in our company, including me, knew anything about blockchain. … Our existing team needed to learn and understand blockchain technology. In two or three years, our technical team, including our CTO, became experts in the industry," He said, adding that such a quick transition was only possible because of the immaturity of blockchain technology in China.
Pivoting the firm was a good decision. Blockchain technology might not be changing the world yet, but it has transformed the reality of his company, which has been a key player in developing China's blockchain service network (BSN), a major blockchain interoperability infrastructure network launched by China's State Information Center and backed by some of the country's biggest conglomerates like China Mobile and UnionPay.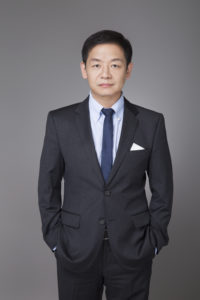 Humble origins to grand ambitions
Launched in April 2020, the BSN aims to give individuals, small and medium-sized enterprises (SMEs), and major corporations more affordable and flexible access to blockchain technology. From managing medical and legal records to food and agriculture traceability projects, the blockchain provides a decentralized and secure way to store data and information.
Red Date's participation in the BSN project is owed to the company's history of working closely with large state-owned enterprises (SOEs). He's firm played a substantial role in enlisting China Mobile's cloud services in the BSN in 2019, He explained. The state telecom was having trouble competing in the commercial cloud sector with giants like Alibaba and Huawei, so the BSN project offered an innovative and fresh use case.
Red Date is also responsible for developing the software architecture for BSN International, the global version of the network, which promises greater interoperability with relevant blockchain regulations and laws around the world.
The company has two simple goals, He said. It wants to reduce the cost of developing blockchain-based applications, allowing SMEs to leverage the benefits of the ledger technology. And it aims to increase the interoperability of the network by adding more blockchains.
Integrating multiple chains gives developers more potential to use blockchain to solve real-world problems, He said. Greater integration also allows developers to use different protocols to engage as a wider community, benefitting from resource and knowledge sharing.
So far, Red Date has integrated 15 public blockchains into BSN International, including popular digital ledgers like Ethereum and Tezos, and lesser-known platforms like Corda, which was recently included. He plans to add 30 other blockchains by the end of 2021.

Navigating a tricky geopolitical environment
He cited the current complicated geopolitical environment as one of the obstacles to increasing the interoperability and international presence of BSN International.
The US government, first under the Trump administration and currently…


Read More:Red Date is lowering the entry point to the blockchain network for SMEs |