FEBRUARY 14, 2021
This newsletter is a weekly in-depth analysis of tech and innovation in Africa that will serve as a post-pandemic guide. Subscribe here to get it directly in your inbox every Sunday at 3 pm WAT

"Don't you ever for a second get to thinking you're irreplaceable" Beyoncé, Irreplaceable (2006)
Our thoughts are with those who didn't get flowers today. It's not you, it's
them. Or the delivery guy.
Look around though; there are many things to love and be captivated by. Have you not been fascinated by the resilience of Nigeria's cryptocurrency community? Recent restrictions threaten to bury crypto exchanges, but these innovators want to prove that they are seeds. 
What's the secret sauce?
Before we get into the weeds, please subscribe to this newsletter if you haven't already. Catch up on Africa's place in the agritech world in last week's edition. As always, feel free to reply to this email with your feedback, and spread the
Next Wave in your circles!

Wondering how best you can maximize your DStv subscription? Think DStv app!
The app is a convenient way to stream live TV, catch up on your favorite series, movies & sports highlights or download to watch offline.
With one subscription, an entire family can simultaneously watch different things on multiple devices.
Download from the play store or Apple store or visit now.dstv.com for more info.
Retreat, Reinforce
In December 2015, the Central Bank of Kenya sent a memo to CEOs of commercial banks, mortgage firms and microfinance banks. It read:

"Transactions in virtual currencies are largely untraceable and anonymous making them susceptible to abuse by criminals in money laundering and financing of terrorism."
The CBK forbade Kenyan financial institutions from opening accounts "for any person dealing in virtual currencies such as Bitcoin." Offending banks would face "remedial action."
Nigeria's official relationship with crypto is now at this prohibitive phase. Crypto exchanges have moved their money from banks, and said banks are closing some customer accounts, apparently to rid
the financial system of this untraceable, anonymous virus. 

[ Read: Nigerian banks begin closing customer accounts with history of crypto transactions ]
Cryptocurrencies are not banned in Nigeria. You'd have to outlaw crypto exchanges and shut down the internet to achieve that. But the Central Bank of Nigeria has undercut the nascent sector by refusing to let trucks (i.e. crypto exchanges like BuyCoins, Bundle, Luno and Quidax) deliver goods to consumers through its bridges.
What are these stranded truck owners doing? They are looking to Kenya for fuel.
Michael Kimani, co-founder and chairman of the Blockchain Association in Kenya, anticipates two things: Nigerian crypto companies will diversify their risk by opening operations in East Africa, and will adopt the peer-to-peer system.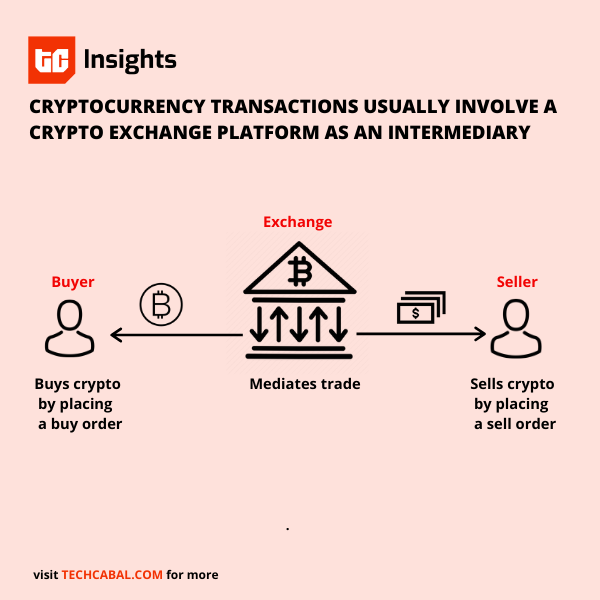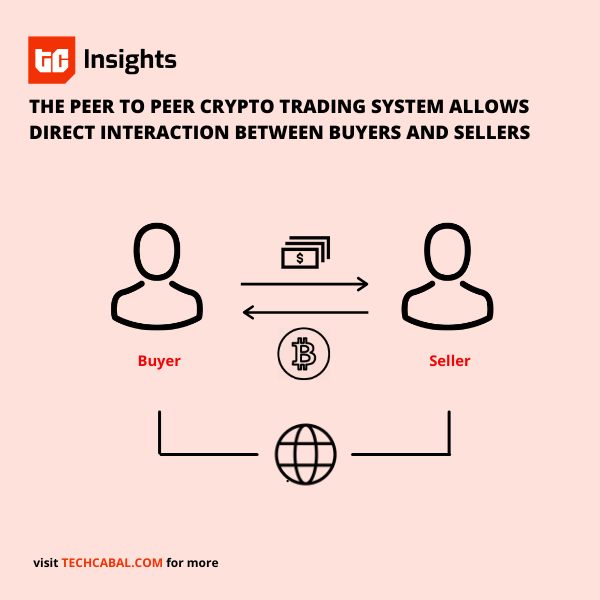 A summary of how peer-to-peer crypto transactions work: 
Individual buyers and sellers transfer fiat currency to each other through normal bank accounts, the normal way a lady pays for her Valentine date's flowers through a bank transfer to a florist. 

Crypto exchanges act as mediators guaranteeing the exchange of cash for crypto between buyer and seller. 
Kimani says this works well in Kenya. The exchanges eliminate the dangers associated with peer-to-peer transactions done on WhatsApp or Telegram by demanding some Know Your Customer (KYC) information. Product teams at Nigerian crypto exchanges are finalising plans to roll out peer-to-peer systems in the coming weeks.
Guess what? This pivot will be more of a headache for central banks in Africa. 
When crypto transactions moved between exchanges and commercial banks, regulators could at least track what…


Read More:The Next Wave: Nigeria's crypto hurdle | TechCabal