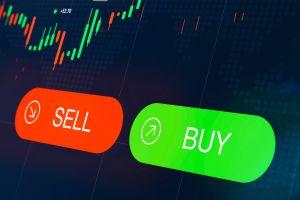 Get your daily, bite-sized digest of cryptoasset and blockchain-related news – investigating the stories flying under the radar of today's crypto news.
Adoption news
The California-based digital wealth robo-adviser management firm with over USD 25bn in assets under management, Wealthfront will open up a range of crypto investment options to its customers later in 2021, Reuters reported, adding that it was "the latest sign of growing acceptance of digital assets by mainstream finance." Wealthfront clients will not be allowed to put all their funds into crypto, the firm's CEO was quoted as stating. But the firm said that it had made the move to reflect "a growing desire from millennial and gen Z investors." The company made no mention of the cryptoassets it was prepared to allow its customers access to.
Some 6 months after surpassing 1m cumulative monthly active users across their browser extension and mobile app, major Ethereum (ETH) wallet and Web 3.0 browser MetaMask said it has grown an additional 5x, and is used by more than 5m users every month. A growing number of users are using MetaMask Swaps, which has witnessed over USD 2bn in accumulated transaction volume over the past 6 months. Additionally, increasingly more people living in the Global South are using crypto to earn a supplemental income or to make long-term investments, it said.
Investments news
Electric carmaker Tesla said that the fair market value of bitcoin (BTC) it held as of March 31 was USD 2.48bn, while they purchased and received USD 1.5bn during the first three months of the year. Per the filling with the US Securities and Exchange Commission (SEC), it recorded USD 27m of impairment losses on its bitcoin investment in the three months ended March, and realized gains of USD 128m through sales.
The US Securities and Exchange Commission on Wednesday delayed its decision on approving the VanEck Bitcoin ETF until June as the regulator's new chief begins to review high-profile asset applications, CNBC reported.
Blockchain technology provider Alchemy has raised USD 80m from investors led by Coatue Management and Addition LP, giving the startup a USD 500m valuation, Bloomberg reported. The fresh capital will help Alchemy expand the developer tools it provides to blockchains other than just Ethereum, strengthen its presence in New York and Southern California, and allow it to open offices in Europe and Asia, it added.
Exchanges news
Coinbase Pro has announced the delay of the launch of trading on tether (USDT), "in order to have full confidence in a successful launch of tether," they said. The new target date is Monday, May 3. Transfers remain available, they added.
The Japanese financial giant SBI has announced that its crypto mining and crypto exchange operations had a bumper financial year in the FY2020 period, which ended last month. The company unveiled gross crypto business profits of USD 174m, almost double its FY2019 gross figure of USD 92m. The business group said it was still intending to launch a Singapore-based exchange with the Swiss firm Six in a bid to boost "liquidity" for "institutional investors" with a penchant for crypto.
Regulation news
Turkey is planning to regulate its crypto market by establishing a central custodian bank to eliminate counterparty risk following the collapse of the Thodex and Vebitcoin exchanges last week, Bloomberg reported, citing "a senior official familiar with the plans." Authorities are also pondering a capital threshold for exchanges and education requirements for executives at such firms.
Banking news
Financial services group DBS, banking giant JPMorgan, and Singapore state investor Temasek have announced plans to develop an open industry platform to "reimagine and accelerate value movements for payments, trade and foreign exchange settlement in a new digital era, through a newly-established technology company" – called Partior ('to distribute and…


Read More:USD 25B Manager Wealthfront Goes Crypto, Metamask Boom, Delayed Bitcoin ETF +